You're in for a shock! We have an awesome opportunity here! Pay starts at $16-$20 hour with the chance of overtime as well! Extremely established Montana Manufacturer is looking for full time Electrical Technicians.
As an Electrical Tech, your workday will primarily consist of splicing wires and soldering connections to fixtures and equipment through crimping, soldering, and perhaps a few other methods as well. This a company that works on a vast array of projects, so not only will there be plenty of work to keep you busy, there will also be plenty of opportunity to expand your skillset in the Electrical field and use this time to gain some invaluable experience.
This is an ideal position for someone who:
Is interested in working for $16-$20 per hour.
Isn't afraid of a long day – there is opportunity for overtime.
Is looking to expand their skills, gain some new experience, and keep their head above water while the world is in a strange place.
Wants to establish connections with a Montana titan in their industry.
Can thrive working as part of a team.
All you'll need is a desire to get the job done and at least 2 years of experience in the following areas:
Diagnosing or repairing problems with electrical equipment (lights, relays, battery isolators, generators sound, navigation, communication, security equipment, and leveling system in motor vehicles).
Installing equipment and accessories (stereos, navigation, communication, and security equipment).
Running wires and cables for low voltage AC and DC systems, controls and various electronic appliances.
Cutting openings and drilling holes for fixtures and equipment, using electric drills, air saws and multi-tools.
Reading and following CAD drawings.
Get in touch! Call or text 406-752-0191 to reach Andrew in our Kalispell LC Staffing Office.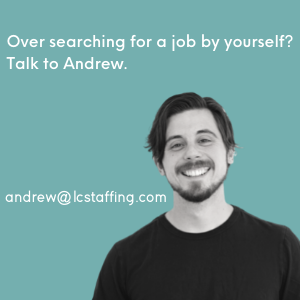 To apply online visit: https://jobs.lcstaffing.com/#/jobs/36892