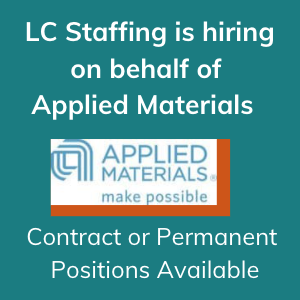 Machine Tool Mechanic
Are you looking to get a start in the tech industry? Do you have an eye for detail? If so, LC Staffing is hiring a Machine Tool Mechanic on behalf of Applied Materials in Kalispell.

The Machine Tool Mechanic day to day:
1.Performs routine electro-mechanical technical functions and activities such as design, test, checkout, fabrication, modification, troubleshooting and assembly of electronics and electro-mechanical systems, experimental design circuitry, prototype models, specialized test equipment, tools and test fixtures.
2.May test and troubleshoot system level and component level problems in electrical and mechanical systems and sub-systems. May perform new system and NPI installations and field upgrades.
3.Works from schematics, diagrams, written and verbal descriptions, layouts or plans to perform routine testing and troubleshooting.
4.Compiles logbooks and test procedures documentation utilizing good writing skills.
5.May perform mechanical, electrical, pneumatic & vacuum and process testing on AMAT platforms to Engineering and Manufacturing documentation and specifications.
6.Observes all safety standards. Maintains a secure, safe, clean and healthy work environment. Attends required health and safety training and follows safety and security policies, procedures and practices. Promptly reports accidents, injuries, safety hazards, or emergencies to supervisor or Safety dept. Follows operating instructions, uses protective equipment when required, and uses equipment and materials properly. Actively strives to prevent accidents and injuries.
7.Becomes familiar with current manufacturing and/or engineering processes.
8.May perform rework as a result of testing. Generates Quality Notifications.

Machine Tool Mechanic Requirements:
Skills in

mechanical
electrical
hydraulic
pneumatic systems

Must have own tools. At a minimum:

Wrenches, SAE & metric
Sockets, SAE & metric
Allen wrenches, SAE & metric
Wage: $17/hr
Shift: Mon-Fri, 6:30 am - 2:00 pm
Get in touch! Call or text 406-752-0191 to reach Brittany in our Kalispell LC Staffing Office.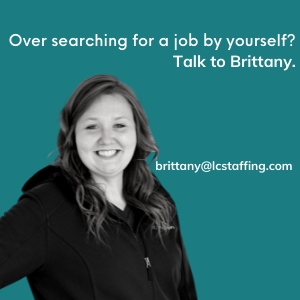 37085